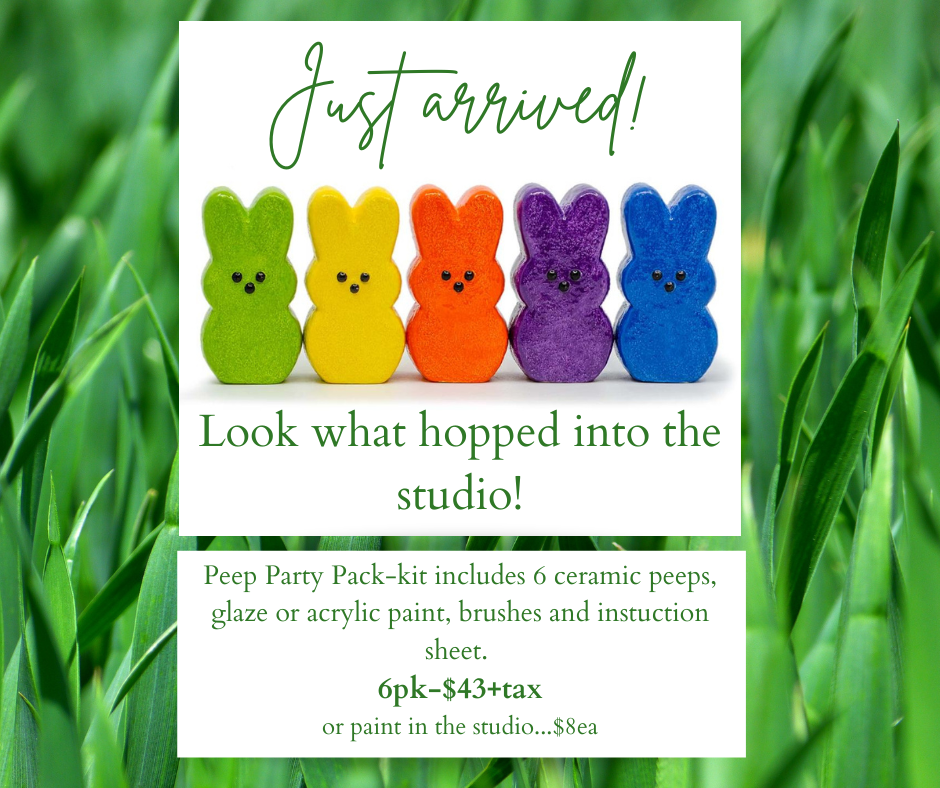 Studio 4:13 is a space for kids and grownups to explore, imagine, and create! We offer art classes to ALL age groups, young children and their grownups, school age children 5-18 years old & adults.
We offer paint your own pottery & mosaics.
We offer ladies nights, cork & canvas nights and many other fun workshops throughout the year.
For more information please call (218) 308-1714 or email studio413@ymail.com
Don't forget to "Like" us on Facebook or follow us
on Instagram (studio413ada)
to stay up to date on what is going on at the studio!
I do not respond to work related emails after 7 pm. I will respond as soon as possible the following day.
"I make a point to let the human beings take precedent over the electronic devices as often as possible...and always for greetings & goodbyes."
Rachel Macy Stafford-"HANDS FREE MAMA".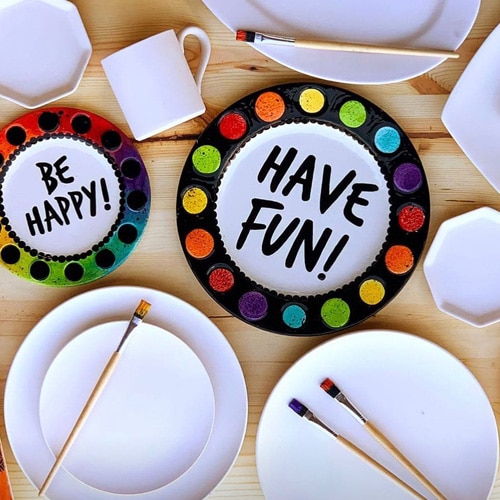 FREE Baby Footprint tiles
Every baby is a gift. I am honored to offer a free 4x4 ceramic tile to commemorate your new little one. No appointment needed. Simply stop by during business hours. Need special arrangements? Please call 218-308-1714.
•Limited One per child.
•Limited two colors (one for feet and one for letter).
...

•Complementary lettering.
•Only footprint and lettering allowed on the free tile.
•Only valid for those 12 months and under.
•No Cash Value/ Based on Availability.

Sorry, we do not mail tiles. Must be picked up at the studio.
In Loving memory of my nephew, Benton Charles Degerstrom, our red-headed angel.
on how we can all make the world a better place.
Business Hours
Tuesdays 12:00-6:00pm
Wednesdays-12:00-6:00pm
Thursday-12:00-6:00pm
(We reserve the right to close 30 minutes early
if there are no artist at work)
Classes and events
Check everything out on our
Schedule and Events page.